What is the "President's Award"?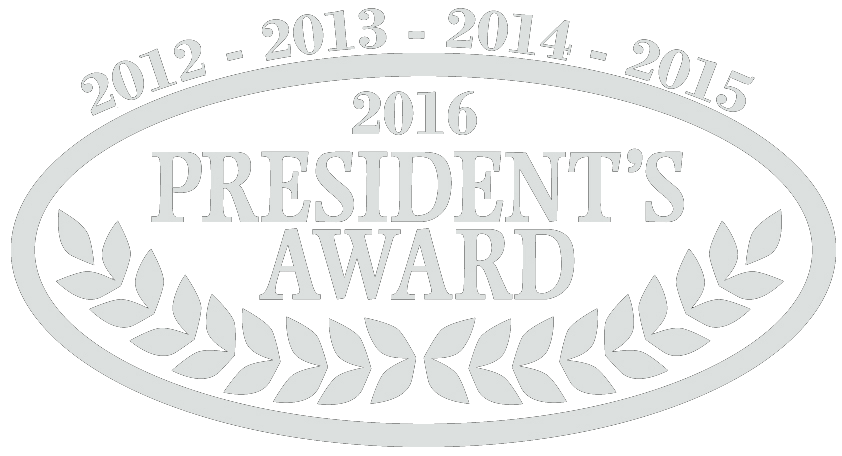 The award - which was created in 1998 - recognizes Ford and Lincoln dealerships nationwide for the excellence in providing outstanding customer service and satisfaction.  Eligibility is determined via customer survey responses regarding their sales and service customer satisfaction ratings.  This award is claimed by fewer than 10% of dealers nationwide.  The dealership must provide this outstanding customer service and satisfaction in both of the following departments;
Sales department
Service department
The President's award salutes the top-performing Ford and Lincoln dealerships that embrace these standards, achieving the highest levels of customer satisfaction in automotive retailing. 

A description of the award from Ford and Lincoln reads: "In order to achieve the President's Award, dealers must exceed customer expectations every day in every department.  The pursuit of excellence requires passion, tenacity and hard work."
What is the "ONE Ford Elite" award?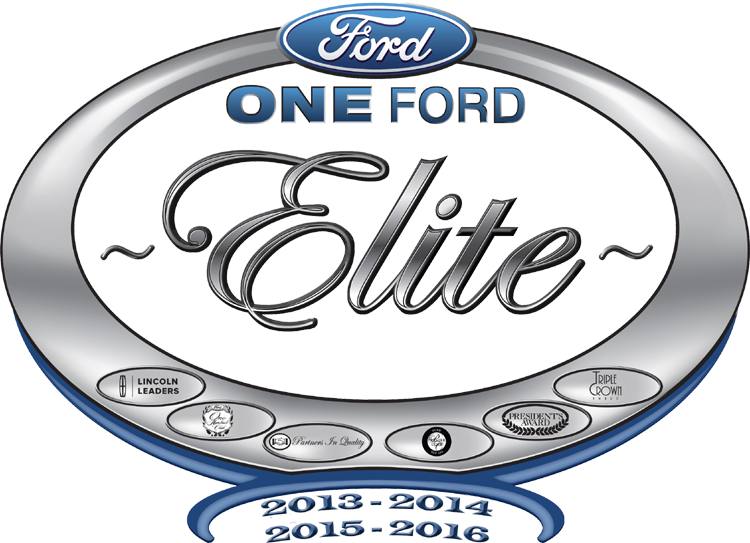 The ONE Ford Elite award recognizes the best of the best from Ford's top dealer award recipients.  The following award must be achieved in a calendar year to receive the ONE Ford Elite award;
President's Award

Ford One Hundred Club

Lincoln Leaders

FCSD Premier Club

Triple Crown

Ford Credit's Partners in Quality Awards
Each award has its own criteria to meet, whether it is on the consumer side or the business side, but they all share one criteria and that is customer satisfaction!  The One Ford Elite award recognizes and rewards the top performing dealers with best in class recognition focused on key business metrics.  The One Ford Elite Award is the highest honor for a Ford & Lincoln dealership.
THANK YOU!

Both of these awards are a huge honor from the Ford Motor Company and are presented as a pair to less then 60 dealers nationally for excellence in sales effectiveness.  We want to take this moment to thank our loyal customers for their support.  Without your business and all of you taking the time to respond to surveys we wouldn't be back to back award winners.  We worked so hard to earn your trust and loyalty, and we wouldn't be here if it wasn't for the awesome local community and visitors alike!